Trainee Committee
Meet the Flux Trainee Representatives! This committee includes research assistants, graduate students, and postdocs who serve as liasons to the trainees of the society.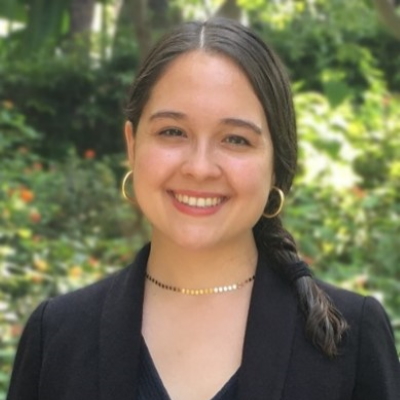 Sofia (Sofi) Cárdenas - 2022 Co-Chair
PhD student, NEST Lab and FSP, University of Southern California
Sofi Cárdenas, is a PhD student at the University of Southern California at the Neuroendocrinology of Social Ties (NEST) Lab and Family Studies Project (FSP), directed by Darby Saxbe and Gayla Margolin, respectively. Sofi studies the neurobiological and environmental mechanisms supporting human parenting behavior and the parent-child relationship. Her current methods include functional neuroimaging, hormones, and sleep actigraphy. Fun fact: She has two sisters, and both are pursuing careers as psychologists.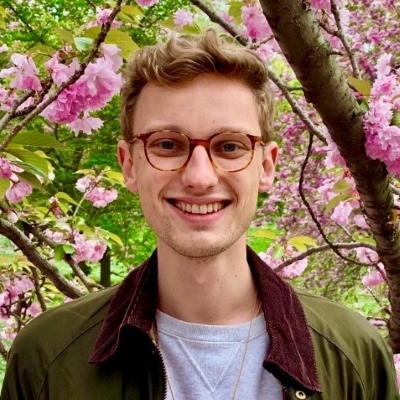 Maximilian Scheuplein - 2022 Co-Chair
PhD Student, Risk and Resilience Group, Leiden University
Maximilian Scheuplein, is a PhD student at Leiden University at the Risk and Resilience Group, directed by Anne-Laura van Harmelen. Maxi studies the interplay between social and neurobiological mechanisms that aid resilience in young people with a history of childhood adverse  experiences. Fun fact: In 2020, he moved to 3 different cities (all in different countries).
Leehyun Yoon
Postdoctoral scholar, UC Davis
Leehyun Yoon is a postdoctoral scholar at UC Davis at the lab directed by Dr. Amanda Guyer. Leehyun studies the neural mechanisms of the developmental process of learning, thinking, and presenting about the self in social contexts and its relevance to the emergence of depression. Fun fact: She had a pet hedgehog during her undergraduate years.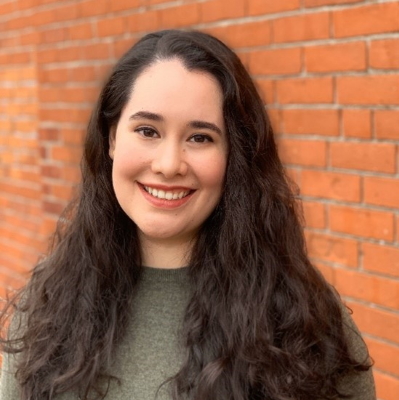 Paola Odriozola
PhD Student, Yale University, CANDLab
Paola Odriozola is a PhD student at Yale University in the Clinical Affective Neuroscience and Development Lab, directed by Dr. Dylan Gee. Paola investigates how safety signals– stimuli in the environment that represent a lack of threat– can boost fear reduction and optimize current treatments for youth with anxiety. Paola uses fMRI to delineate the neural mechanisms and development of safety signal learning in healthy adults and typically-developing individuals. Fun fact: She crossed the USA-Mexico land border every day for 12 years to go to school in San Diego.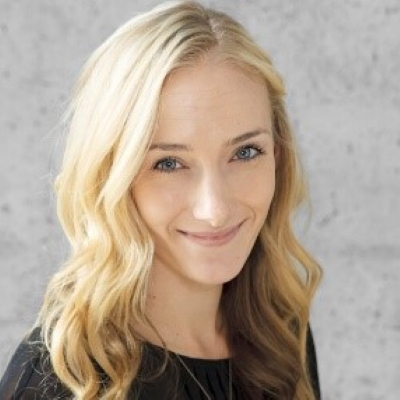 Jessica Flannery
Clinical Scientist, Limbix Health
Jessica Flannery is a clinical scientist at Limbix Health, an adolescent-focused digital therapeutics company. Jessica transitioned to do adolescent research in an applied setting after completing a one-year postdoctoral fellowship at the University of North Carolina, Chapel Hill, in the Developmental Social Neuroscience and Peer Relations Labs, directed by Eva Telzer and Mitch Prinstein. Fun fact: Her first science project was set up as a ploy to hang out with the neighborhood dogs, and she still daydreams about ways to recreate studies where she can hang out with dogs all day.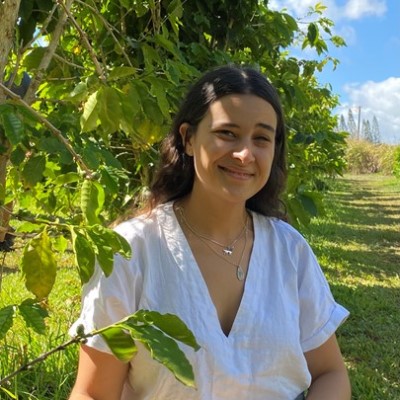 Eliya Ben-Asher
PhD Student, University of Texas at Austin
Eliya Ben-Asher is a PhD student at the University of Texas at Austin working at the Developmental Cognitive Neuroscience Lab directed by Dr. Jessica Church-Lang. Eliya studies the neural underpinnings that shape the interplay between executive function and social ability across adolescents. Fun fact: she attended a total of 9 schools across two countries before starting college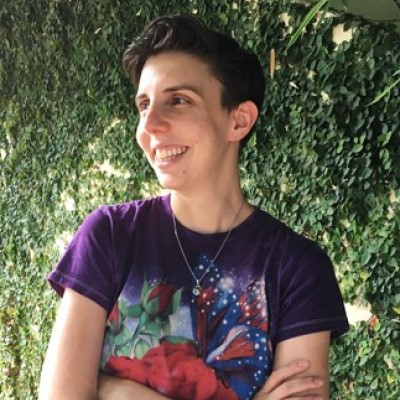 Tehila Nugiel
Postdoctoral fellow, UNC Chapel Hill
Tehila Nugiel is a postdoctoral fellow at University of North Carolina at Chapel Hill and the Carolina Institute for Developmental Disabilities working with Dr. Jessica Cohen. Tehila studies brain function related to developmental disorders, with a focus on attention and learning difficulties. She is particularly interested in answering questions about why some youth respond to treatments and interventions while others do not.  Fun fact: When not doing science, Tehila moonlights as a pub trivia host and enjoys writing custom trivia for her friends and lab.
Andrew Lynn
Postdoctoral Research Scholar at Peabody College, Vanderbilt University
Andrew Lynn is a post-doctoral research scholar in the Numerical Brain Lab (PI: Dr. Gavin Price) at Peabody College, Vanderbilt University. Andrew currently studies the neural, perceptual, and cognitive mechanisms supporting academic development.  Fun Fact: He also teaches yoga on the weekends!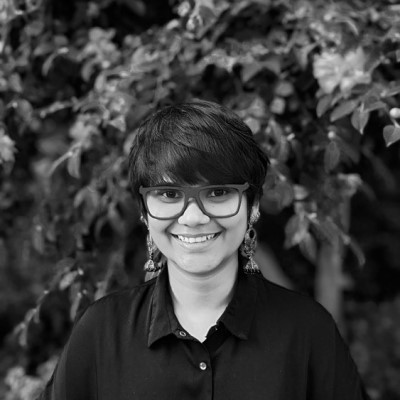 Divyangana Rakesh
Incoming PostDoc at Harvard University
Divyangana Rakesh is a final year PhD Candidate at University of Melbourne (Australia), working under the supervision of Prof. Sarah Whittle and A/Prof. Andrew Zalesky. Divyangana's research focuses on how SES and childhood adversity sculpt brain development, and in turn emotional and cognitive development, in children and adolescents. In particular, Divyangana is interested in how different aspects of the environment interact and jointly influence youth brain and behavioral development. Her ultimate goal is to try and use this knowledge to inform interventions targeted at promoting positive mental health and cognitive function in children/adolescents from low SES backgrounds. Fun Facts: Divyangana loves animals, speaks English, Hindi, (some) French, and a little bit of a few other languages (Urdu, Bengali), and loves to read (while holding elitist views on literature) and do portrait photography in her free time.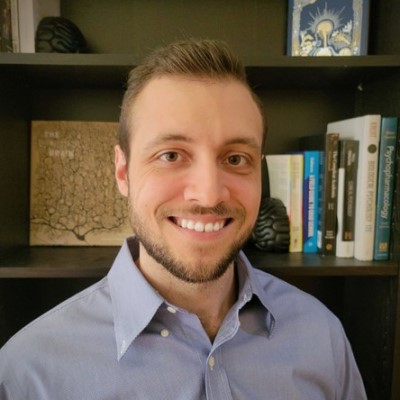 Matt Mattoni
PhD student at Temple University
Matt Mattoni (He/Him) is a PhD student at Temple University's Clinical Psychology program working under Tom Olino. Matt studies individual heterogeneity in the neurobiology of dimensional structures of psychopathology, with a focus on reward processing in adolescent internalizing disorders. Fun Fact: As a child, I set the kitchen on fire trying to make Bagel Bites when no one was watching.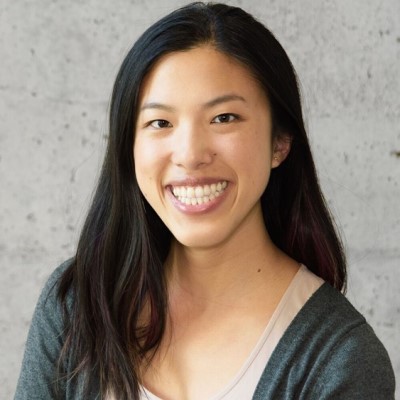 Theresa Cheng
Postdoctoral researcher in the Dunn Lab at Massachusetts General Hospital
Theresa Cheng, EdM, PhD (she/her/hers) is a postdoctoral researcher in the Dunn Lab at Massachusetts General Hospital. Theresa studies developmental timing, neuroplasticity, and adversity to understand when and how experiences become neurobiologically embedded in childhood. She earned her PhD at the University of Oregon, where her research focused on puberty and socio-affective neurodevelopment in adolescence. Fun fact: She regularly takes modern dance classes and is curious about all forms of dance!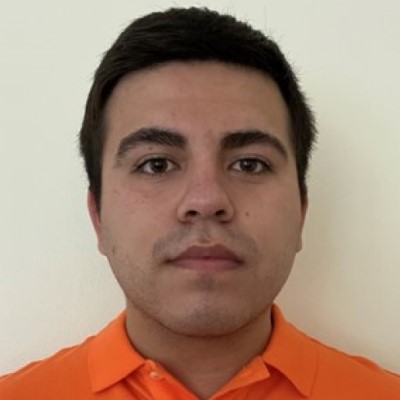 Nicolas Murgueitio
Graduate student at the University of North Carolina at Chapel Hill
Nicolas Murgueitio is a graduate student in the Department of Psychology and Neuroscience at the University of North Carolina at Chapel Hill. Here, he studies the individual and joint impact that psychosocial adversity and nutrition have on infants' and children's development. Fun fact: He wanted to be a priest or join the army growing up.