Flux Board Elections
The Flux Society invites all members in good standing to consider standing for election to the Board as a general board member. During this year's Board election, there will be three (3) vacancies to fill. Board terms are 2 years in duration, effective September 21, 2021, which can be renewed with a maximum of 2 additional 2-year terms.
Board members are expected to participate in regular board meetings via conference call and to attend a face-to-face board meeting during the Flux Congress when held in-person.  Additionally, they are asked to assist with specific duties and portfolios as assigned by the Board Executive as well as keep their society membership in good standing.
Members in good standing can self-nominate or be nominated by others.  Nominations are now closed.
Voting will be done electronically and will be open to all members in good standing at the time of voting.
The election process is as follows
Voting opens – Monday, August 9
Voting closes – Monday, August 23 at 23:59 Pacific Standard Time
The bulletin was sent to members on August 9.  If you have not received the bulletin, please contact our Secretariat.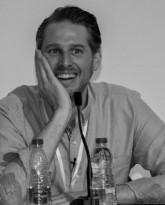 Gregoire Borst
University Paris Descartes and Sorbonne, France
It is my pleasure to ask to be considered as a nominee for the election to the board of the Flux Society. I would be a good fit for the board because I will bring a perspective that could complement the ones of the current members and bring my experience as a member of several boards of NGOs and scientific societies in France. I will also bring to the board my expertise of advancing developmental cognitive neuroscience in education by bridging the gap between the lab and the classroom through large scale participatory sciences projects (France, India, Canada) involving private (e.g., textbook publishers) and public (e.g., UNESCO, Ministry of education,…) partners. I really hope I will have the chance to contribute to the Flux Society in the next years, not only by organizing Flux 2021 in La Sorbonne but also by taking an active part in the Flux Society as a member of the board.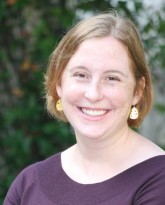 Jessica Church-Lang
University of Texas at Austin, USA
Diversity, equity, and inclusion in science are critical, because innovation occurs when different voices combine. Listening to multiple perspectives and fueling creative combinations of research ideas is essential in developmental cognitive neuroscience (DCN) research; we study aspects of brain and behavior of the generations poised to shape and experience future unknown events. My vision for Flux is that the annual congress maximizes the combination of perspectives to promote communication and innovation in DCN. By lifting voices of trainees and early career faculty, by highlighting and encouraging work from diverse researchers and worldwide locations, and by encouraging varied methods and sample populations, we can all learn and grow from our meeting. If elected to the board, I would work to continue celebrating and cultivating the diversity within Flux at all levels, and work to foster opportunities for novel collaborations. It is also important to me to increase the communication of our DCN research to the broader community of educators, clinicians, funders, and parents to increase opportunities for future translational research. We all need to take steps to ease mistrust of science and encourage evidence-based understanding, and Flux can serve as a central node for spreading excitement about DCN research to others.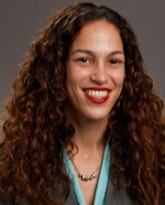 Tzipi Horowitz-Kraus
Technion, Israel Institute of Technology, Israel and Cincinnati Children's Hospital Medical Center, USA
For the past decade, I have been focused on the neurobiological mechanisms by which environmental and genetic factors contribute to, and interfere with, language and reading development.  My commitment to diversity manifests both in terms of inclusive research participation as well as a diverse research workforce. My research focuses on asking questions whose answers impact the lives of atypically developing children (i.e., dyslexia, executive dysfunction, epilepsy, psychiatric disorders) and children from challenging environments (i.e., low socio-economic status, toxic/traumatic stress, excessive screen exposure).  I believe deeply in the mission of FLUX, to elevate and invigorate the field of developmental cognitive neuroscience, especially through supporting an ever more diverse and inclusive generation of scholars and investigators who comprise the rising leaders in our field. As a woman scientist, I am fully committed to increasing the diversity of trainees not only in my own laboratory, but also in FLUX.
David Pagliaccio
Columbia University Irving Medical Center, USA
I am very excited for this opportunity to run for the Flux Board as an at-large member. As an Assistant Professor at Columbia University and Research Scientist at the New York State Psychiatric Institute, my research focuses on the neural mechanisms of pediatric mental health. Since its inception, Flux has been a welcoming and engaging community for me to share my work and, as part of the Flux Board, I hope to continue expanding our accessibility, diversity, and inclusion. I am excited for the opportunity to engage with new affinity groups and can bring my prior experience working with LGBTQ+ student organizations to fostering and ensuring the sustainability of this important effort to support queer scientists. I also hope that we can expand accessibility efforts to alleviate financial barriers that many students face by lacking institutional support to attend or by the burden of fronting funds for conference travel and waiting for university reimbursement. Furthermore, we are in a critical moment to consider more remote/hybrid attendance options that could meaningfully increase Flux's membership geographically and socioeconomically while also reducing environmental impact.  Overall, I hope to bring my experience in developmental psychopathology research, mentorship and outreach with underrepresented students, and perspective as junior faculty engaged in team science to the Flux Society.
Theodore Satterthwaite
University of Pennsylvania Perelman School of Medicine, USA
Flux provides an irreplaceable forum for developmental cognitive neuroscience and is without a doubt the scientific society that aligns most closely with my research.  Broadly, my group seeks to understand both normal patterns of brain development as well as abnormalities associated with psychiatric conditions in youth.  To do this, my lab uses non-invasive imaging to study brain development, often as part of large-scale neuroninformatics initiatives.  Many of the best scientific discussions I have ever had have occurred at past Flux meetings; these meetings have also been the source of many important and productive collaborations.  Flux also has a unique spirit of exuberance and fun that sets it apart from other meetings – a spirit that is worth preserving even as we adapt to the demands of a fast-changing field.  Moving forward, I would like to continue the emphasis Flux has placed on methodological rigor in developmental research as well as open science.   Moreover, I would seek to support, amplify, and extend efforts to increase diversity, both in terms of the membership as well as the scientific content presented.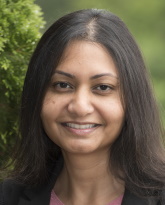 Lucina Uddin
University of Miami, USA
My vision for Flux is to draw from my leadership experiences with the Organization for Human Brain Mapping (OHBM) to help the Society further enhance diversity initiatives to create the most inclusive environment possible for developmental cognitive neuroscientists of all career stages and backgrounds. My years of service with the OHBM Diversity and Inclusivity Committee (Tzovara et al., 2021) alongside similar experiences with the departmental Diversity and Equity Committee at the University of Miami have prepared me well to lead international initiatives at Flux that will help foster a sense of belonging among our global membership. I have also been involved with OHBM mentoring programs for several years (Bielczyk et al., 2020), and will leverage my experience there to further similar initiatives at Flux, which has recently initiated a mentoring program as well. Lastly, my strong commitment to enhancing diversity through all of my leadership roles extends to revising admission and evaluation criteria at several points along the academic pipeline (De Los Reyes and Uddin, 2021). Taken together, this continuous and deep commitment to issues surrounding diversity, equity and inclusion have prepared me well to take on a leadership role in the Flux Society.
Nikolaus Steinbeis
University College London, UK
I see Flux as a scientific society and community at the forefront of promoting scientific excellence in the study of developmental cognitive neuroscience. Flux is international and cares deeply about the global ties and exchange of ideas. My vision for Flux is to evolve into a society that is maximally inclusive and represents diversity in terms of ethnic background, gender and sexual identify, both in its membership as well as topics of study. I am particularly keen to listen to and give voices to the new generation and emerging leaders in the field, as to how the society can grow and be a scientific and pastoral home for developmental neuroscientists of all persuasions. I look forward to supporting the organisation of the annual meeting (and associated satellite events) in all its facets and to guarantee the society's financial health by liaising with third party funders. Finally, I would like to preserve Flux's way of nurturing excellence with a heart and to connect our mechanistic study of developmental change with a deep and holistic understanding of human nature.