Flux 2022 Dissertation Award Winner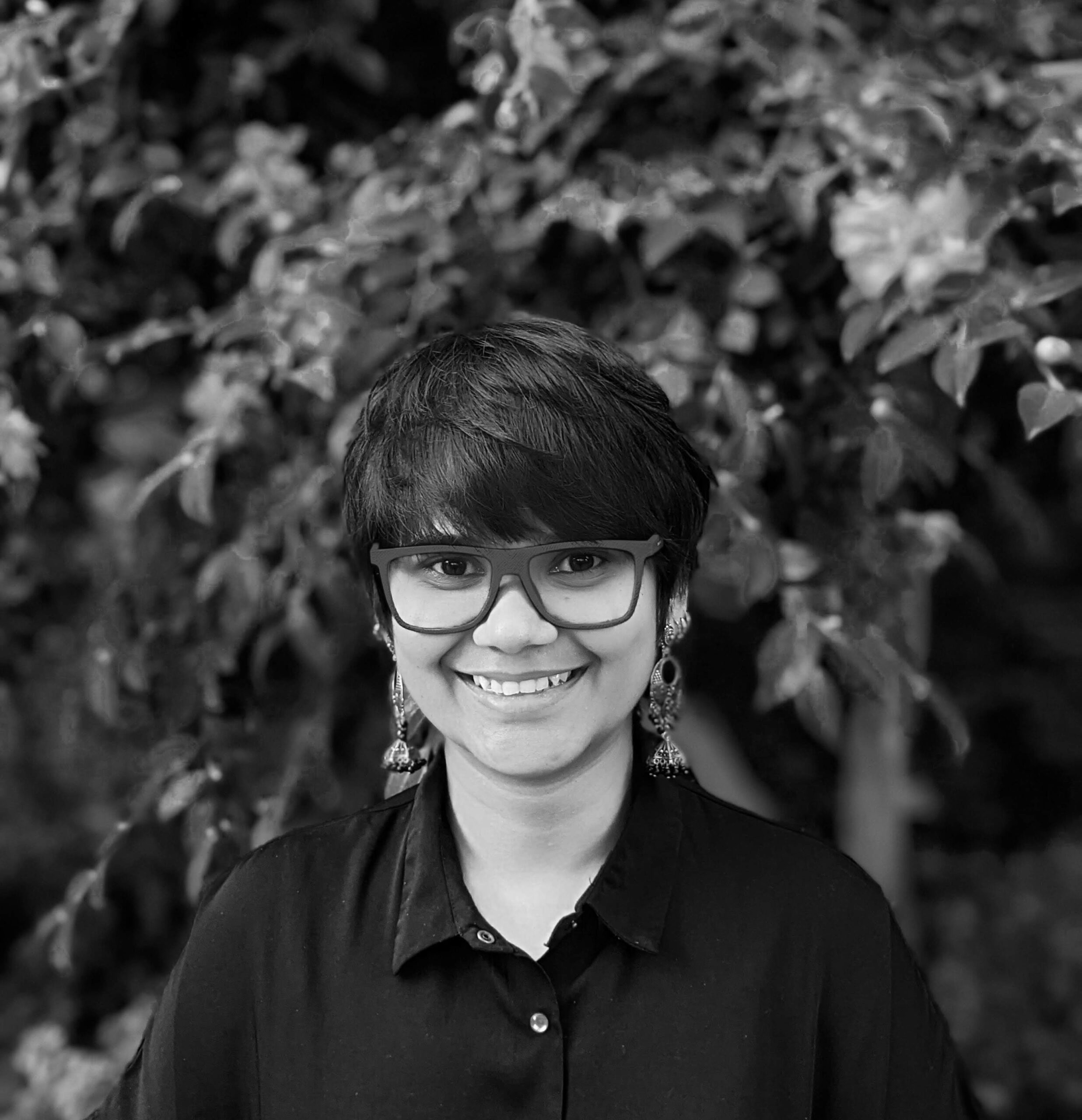 Divyangana Rakesh
Incoming PostDoc at Harvard University
Divyangana finished her PhD from The University of Melbourne, Australia in 2022 under the supervision of Prof. Sarah Whittle. Divyangana's thesis focused on examining the association between early adversities (like socioeconomic disadvantage and maltreatment), brain development, and mental health in young people. Her work has shown that early adverse experiences are associated with neurodevelopmental alterations during childhood and adolescence, and that these deviations from typical brain development are in turn associated with mental health. Her work has also demonstrated that positive psychological and environmental factors (such as positive home and school environments as well as temperament) may buffer some of the risk conferred by exposure to early adversity.
Previously, she completed a Masters in Research (Neuroscience) from University of Bordeaux, France in 2018, an MBA from MICA, India in 2013 and BSc. (Hons) in Biochemistry from University of Delhi, India in 2011.
One-on-One Interview with Divyangana Rakesh
(July 2022)
Congratulations to Divyangana Rakesh, winner of the 2022 Flux Dissertation Award! Dr. Rakesh recently completed her PhD in Neuroscience at the Melbourne Neuropsychiatry Centre at the University of Melbourne, where she conducted developmental cognitive neuroscience research with her supervisor Prof. Sarah Whittle. Her winning dissertation, entitled "Associations between early adversity, brain development, and mental health during adolescence", demonstrated that both childhood maltreatment and low SES are associated with widespread alterations in brain structure and function, revealing neurobiological pathways through which adversity can impact children's mental health and wellbeing.
The Flux Society is committed to investing in the scientific and professional development of its trainees. To this end, we are pleased to announce the Flux Student Dissertation Award. The purpose of this honor is to recognize an exceptional, rigorous, and meticulous dissertation by one of the Societies trainee members. The award winner receives complimentary registration and a 15-minute presentation slot at the next Flux Congress. Please note: it is only possible to be nominated once for this award. 
Eligibility Criteria
The applicant/nominee must be a member at the time they apply
The applicant/nominee's work must show originality and significance
The applicant/nominee must be committed to the field of Developmental Cognitive Neuroscience and show promise of a career in the field
Thesis defense must occur between May 1, 2021- June 15, 2022
Nominations can be submitted via the button below or emailed to .
Application materials
Nomination letter: The letter of nomination/recommendation from the student's research advisor should document the student's status and the level of independence of the student's contribution. In addition, the research advisor should describe the primary question addressed in the dissertation, what was innovative or unique about the dissertation, and what is the main contribution to the field. Note: the letter of nomination for this award has to be by a regular member (non-student) and should focus on discussing the quality of the nominee's dissertation research.
Abstract (copy paste into text box)
Dissertation (full document)
Nominee's CV 
Previous Dissertation Award Winners
Previous Winners
2021 Winner: Cameron Ellis, Yale University
2020 Winner: Denise Werchan, New York University School of Medicine 
2019 Winner: Katie Insel, Columbia University Zuckerman Institute