The Flux community honors Dr. Peter Huttenlocher's distinguished and pioneering contributions to the field of Developmental Cognitive Neuroscience by establishing the Huttenlocher Lecture, which is awarded to an outstanding researcher in the field each year.  Dr. Huttenlocher was a pediatric neurologist and neuroscientist who is considered one of the fathers of Developmental Cognitive Neuroscience.
His prolific body of work using histological approaches began in the 1970's culminating with groundbreaking publications in the 90's describing the protracted and hierarchical nature of synaptic pruning in the human brain occurring earliest in the occipital lobe and latest in the frontal lobe. These findings, suggesting a mechanism for ongoing neural plasticity through adolescence into young adulthood, has had great impact not only in developmental science and clinical medicine, but also in the realms of education and law.
In addition to his extraordinary impact on the world of developmental cognitive neuroscience, Dr. Huttenlocher made remarkable contributions to his clinical discipline – pediatric neurology – as a physician, teacher, scientist, and mentor.
Huttenlocher Lecturer – 2021 Congress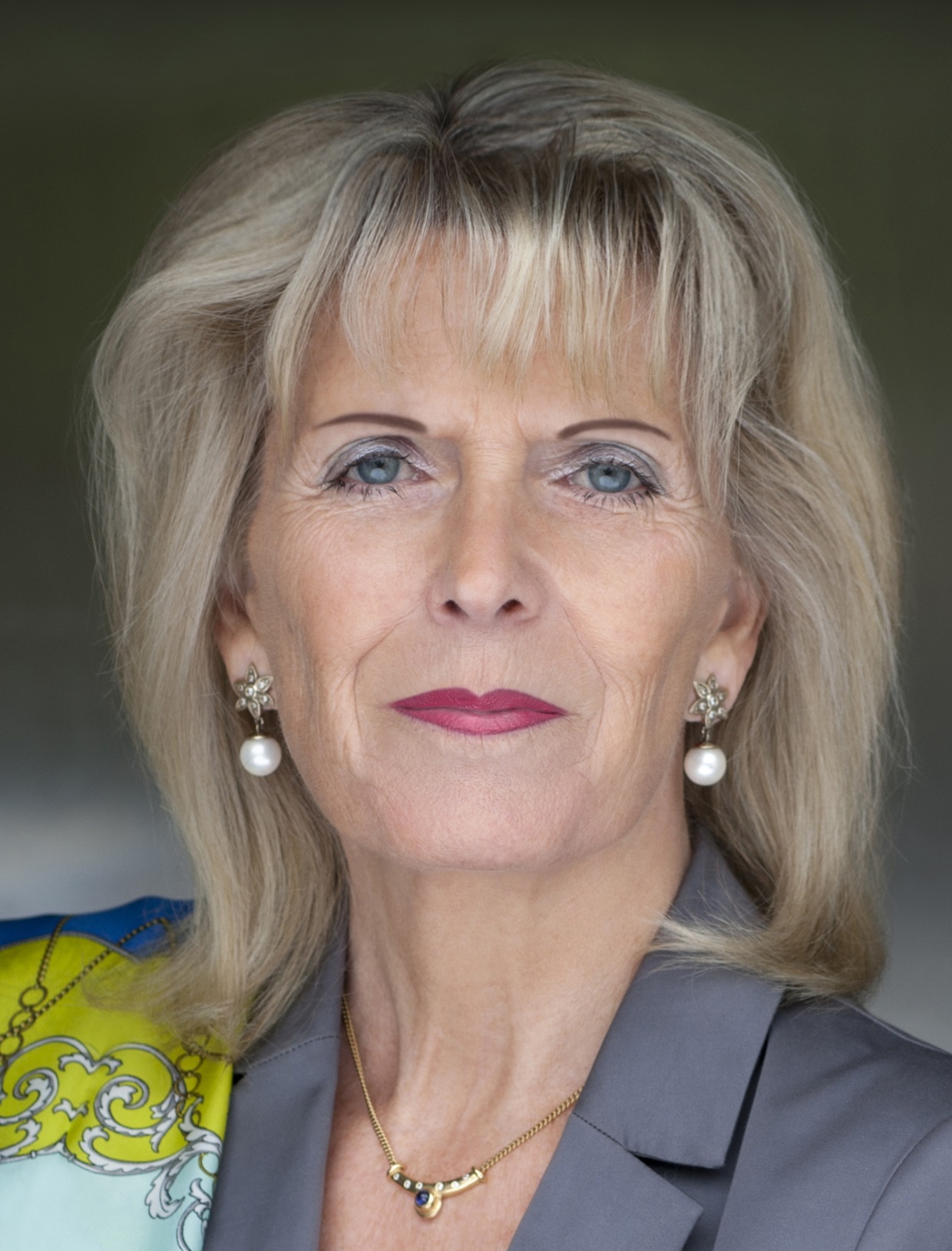 Prof. Dr. Dr. h.c. Angela D. Friederici
Director at the Max Planck Institute for Human Cognitive and Brain Sciences, Leipzig, Germany
Angela D. Friederici is director at the Max Planck Institute for Human Cognitive and Brain Sciences (MPI CBS) in Leipzig, Germany. She is Founding director of this institute, founded in 1994. She is honorary professor at the University of Leipzig (Psychology), the University of Potsdam (Linguistics) and the Charité Berlin (Neurology) and holds a Doctor honoris Causa from the University of Mons, Belgium.
She graduated in linguistics and psychology in Bonn (Germany) and spent a postdoctoral year at MIT (USA). Prior to joining the Max Planck Society as a director, she was a professor for Cognitive Sciences at the Free University Berlin. Her research on the neural basis of language and language acquisition has received recognition across disciplines.
Past Huttenlocher Lecturers
2020 Congress: Dr. John Gabrieli, Investigator, McGovern Institute, Grover Hermann Professor, Health Sciences and Technology; Professor, Brain and Cognitive Sciences
2019 Congress: BJ Casey, Fundamentals of the Adolescent Brain (FAB) Lab, Yale University – The Rockefeller University
2018 Congress: Uta Frith, Institute of Cognitive Neuroscience at University College London
2017 Congress: Linda Spear Ph.D. University of Florida
Watch the Lecture
2016 Congress: Michael Posner Professor Emeritus of Psychology, University of Oregon, USA Adjunct Professor at Weill Medical College
2015 Congress: Mark H Johnson
Director of the Centre for Brain and Cognitive Development School of Psychology, Birkbeck College, UK
2014 Congress: Terry L. Jernigan
Professor of Cognitive Science, Psychiatry, and Radiology
Director, University of California, San Diego Center for Human Development, USA
Watch the Lecture
2013 Congress: David A. Lewis
Chairman, Department of Psychiatry
UPMC Endowed Professor in Translational Neuroscience
Medical Director and Director of Research
Western Psychiatric Institute and Clinic
Director Translational Neuroscience Program
Director NIMH Conte Center for the Neuroscience of Mental Disorders
University of Pittsburgh, USA
Young Investigator Award
The Young Investigator Award in Cognitive Neuroscience, supported by Kennedy Krieger Institute, recognizes outstanding contributions by scientists early in their careers. Award recipients have been working in the area of cognitive neuroscience for no more than 10 years involved in active independent research. The Young Investigator Award winner receives complimentary registration and a 30-minute presentation slot at the 2021 Flux Congress.
2020 Young Investigator Winner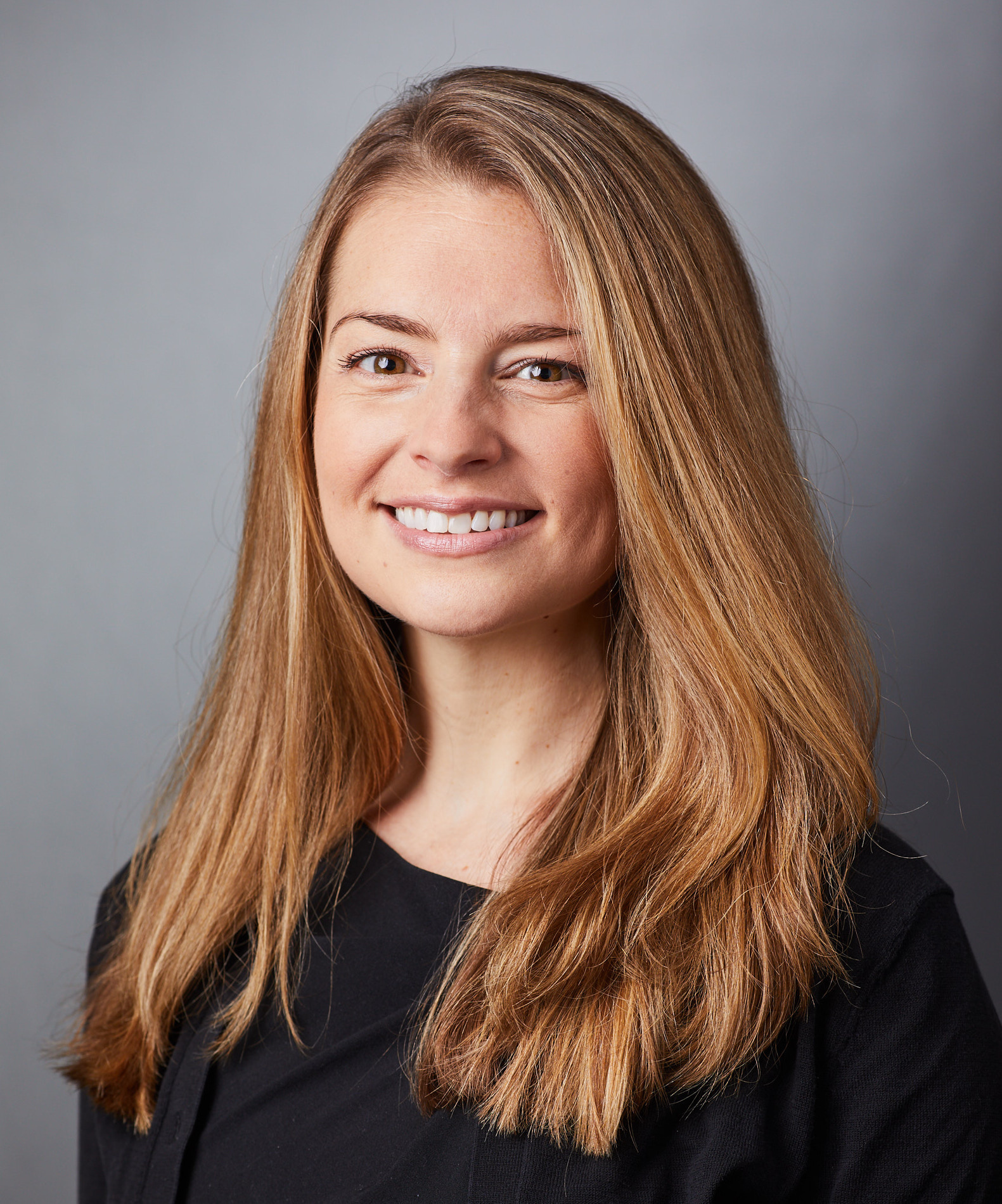 Dylan Gee
Yale University
Dr. Dylan Gee is an Assistant Professor in the Department of Psychology at Yale University where she directs the Clinical Affective Neuroscience and Development Laboratory. She received her B.A. in Psychological and Brain Studies from Dartmouth College and her Ph.D. in clinical psychology from UCLA. Prior to joining the faculty at Yale in 2016, Dr. Gee completed her clinical internship and postdoctoral training at Weill Cornell Medical College. Her research focuses on developmental psychopathology, with primary goals to delineate typical and atypical trajectories of brain development, elucidate how early environments influence sensitive periods in affective development, and translate knowledge of the developing brain to optimize interventions for children and adolescents with anxiety and stress-related disorders. Dr. Gee's research is funded by the National Institutes of Health, the Brain & Behavior Research Foundation, the Jacobs Foundation, and the American Psychological Association. Her research has received broad recognition, including an NIH Director's Early Independence Award, the Janet Taylor Spence Award for Transformative Early Career Contributions from the Association of Psychological Science, and the Society of Clinical Child & Adolescent Psychology's Abidin Early Career Award.
Eligibility
For the 2021 awards, the nominee MUST be:
Doing research in any area of developmental cognitive neuroscience
No more than 10 years involved in active independent research as of April 1, 2021
Residency, clinical internship and interruption for childbearing will not be counted against the 10-year limit
Nominated by a Flux member (no self-nominations will be accepted)
Have a PhD and/or MD degree
In attendance at the 2021 meeting to accept the award in person and agree to give a special plenary lecture
Submitting a Nomination
Before submitting a nomination, collect the required materials:
Contact information for the nominee
A PDF or Word Document of the nominee's CV
A short (max 600) word statement of the nominee's research program
A PDF or Word Document of a nomination statement from the primary referee
Contact information for a second referee
When submitting your nomination, please send all documentation in a PDF or Word document and NOT in the body of the email. For questions please contact us.
Nominations period: February 15, 2021 – April 15, 2021
Past Young Investigator Winners
2019 Winner: Eva Telzer, University of North Carolina at Chapel Hill
2018 Winner: Leah Somerville, Center for Brain Science, Harvard University
2017 Winner: Damien Fair, Oregon Health & Science University
Flux Dissertation Award sponsored by the Bezos Family Foundation
The Flux Congress is committed to investing in the scientific and professional development of its trainees. To this end, we are pleased to announce the Flux Student Dissertation Award, sponsored by the Bezos Family Foundation. The purpose of this honor is to recognize an exceptional, rigorous, and meticulous dissertation by one of the Congress' trainee members. The awardee will receive a 15 minute spotlight talk, including questions, and a complimentary registration to the Flux Congress. Please note: you can only be nominated once for this award.
Flux 2020 Dissertation Award Winner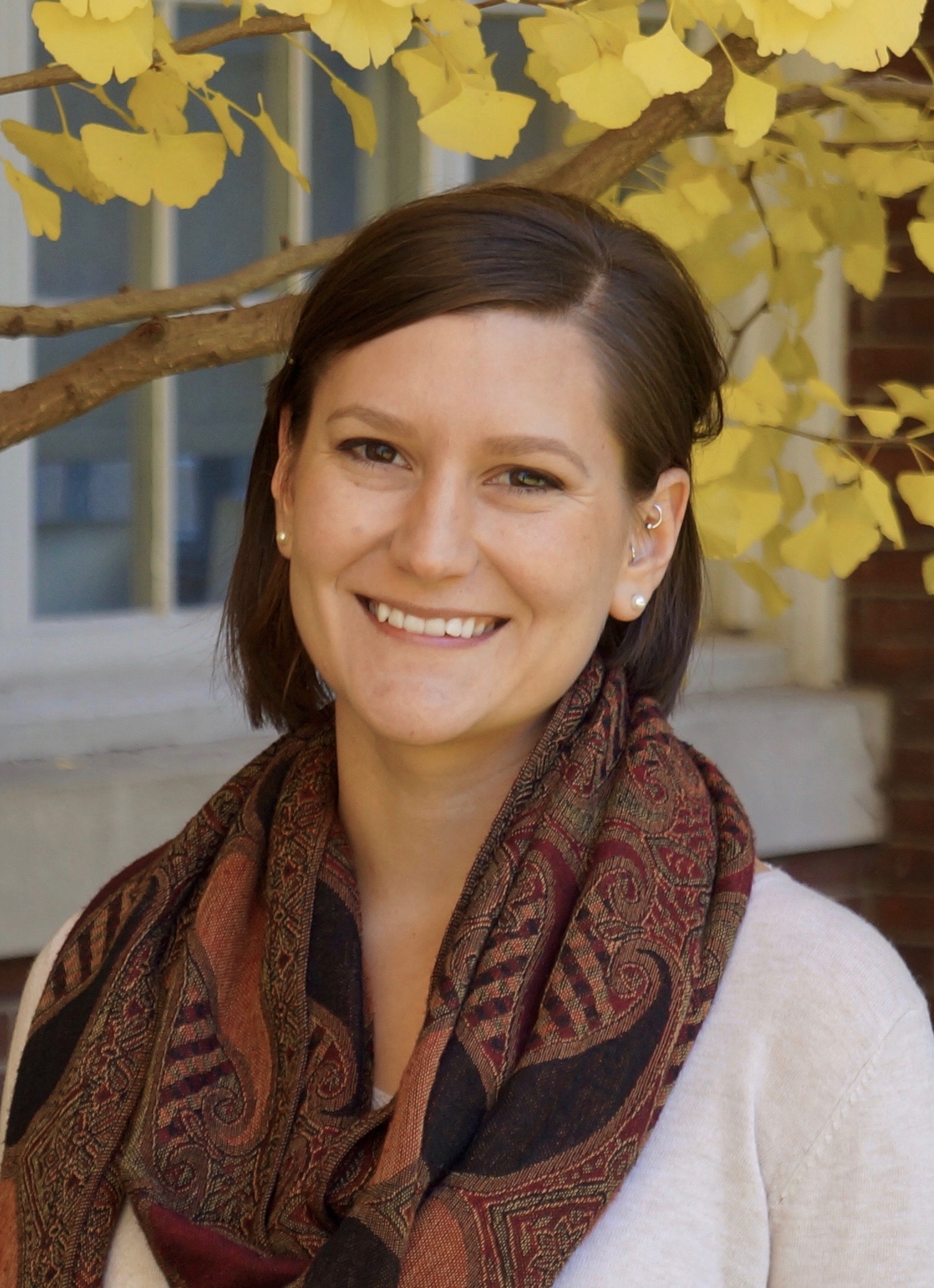 Denise Werchan
New York University
Dr. Denise Werchan is currently a Postdoctoral Fellow in the Department of Population Health at the New York University School of Medicine, working with Drs. Clancy Blair, Moriah Thomason, and Natalie Brito. She received her B.S. in Psychology from the University of Arizona. Afterwards, she completed her Ph.D. in Cognitive Science from Brown University, supervised by Dr. Dima Amso. Her dissertation research examined how the prefrontal cortex (PFC) and executive functions support learning and contribute to complexity in thought and action as early as infancy. This work addressed a critical gap in understanding how learning is accomplished in the developing brain in the absence of clear patterns or statistics that guide learning. Her ongoing research explores how developing neural and behavioral systems that support executive functions, learning, and attention are shaped by environmental factors, including maternal health, parenting practices, stress/adversity, and socioeconomic variability. She examines these questions using a combined-methods approach integrating behavioral, eye tracking, physiological, computational, and neuroimaging methods, such as functional near infrared spectroscopy (fNIRS).
Criteria for the award:
The applicant/nominee must be a member 

The applicant/nominee's work must show originality and significance

The applicant/nominee must be committed to the field of Developmental Neuro & show promise of a career in this field

Thesis defense must occur between May 1, 2020- June 15, 2021
Application materials:
1. A letter of nomination/recommendation from the student's research advisor that documents the student's status, the level of independence of the student's contribution. Note: the letter of nomination for this award has to be by a regular member (non-student) and should focus on discussing the quality of the nominee's dissertation research.
2. Applicant's current CV.
3. Applicant's abstract.
4. A summary of the dissertation, not to exceed 7 double-spaced pages
Nominations period: February 15, 2021 – April 15, 2021
Past Dissertation Winners
2019 Winner: Katie Insel, Columbia University Zuckerman Institute
Student Travel Awards
During the abstract submission process, we invite post-doc and graduate students to apply for Flux Travel Awards. These awards will be reviewed by the Scientific Program Committee and will be allocated based on scientific merit and an evaluation of a written application.
Winners of the 2019 Flux Travel Awards
MICHELLE ACHTERBERG, Leiden University
MARJOLEIN BARENDSE, University of Melbourne / University of Oregon
LAURA DE LA FUENTE, LPEN
KATHY DO, University of North Carolina at Chapel Hill
SAMUEL FORBES, University of East Anglia
ARIANNA GARD, University of Michigan
KATIE INSEL,, Harvard University
BART LARSEN, University of Pennsylvania
ASHLEY NIELSEN, Washington University in St. Louis
MATTHEW PEVERILL, University of Pittsburgh
GIORGIA PICCI, Pennsylvania State University
LAURA QUINONES-CAMACHO, University of Pittsburgh
KRISTINA RAPUANO, Yale University
CHIARA SACCHI, University of Padova
ELINA THOMAS, Oregon Health & Science University
JIN WANG, Vanderbilt University 
Winners of the 2018 Flux Travel Awards
ELOISE CAMERON MURDOCH, Childrens Research Institute/University of Melbourne
LIA FERSCHMANN, University of Oslo
DELIA FUHRMANN, University of Cambridge
JOAO GUASSI MOREIRA, University of California, Los Angeles
TERESA IUCULANO, Universite' Paris Descartes – Sorbonne Paris
EDUARD KLAPWIJK, Leiden University
KATHERINE LOPEZ, Washington University in St Louis
SCOTT MAREK, Washington University in St. Louis
ROSEMARIE PERRY, New York University
CHRISTINA ROGERS, University of North Carolina at Chapel Hill
NOELIA SÁNCHEZ PÉREZ, University of Murcia
MARION VAN DEN HEUVEL, Tilburg University
QIJING YU, Wayne State University
Winners of the 2017 Flux Travel Awards
LM WIERENGA, Leiden University
JONATHAN HOLM-SKJOLD, University of Copenhagen
KATE NUSSENBAUM, University of Oxford
AMALIE EKSTRAND, Danish Research Centre for Magnetic Resonance
ANITA MONTAGNA, King's College London
BARBARA BRAAMS, Harvard University
SCOTT MAREK, University of Pittsburgh
SYLVIA RUSNAK, Georgetown University
JULIET DAVIDOW, Harvard University
CHARLOTTE HELENIAK, University of Washington
KRISTEN TUMMELTSHAMMER, Brown University
DAVID PIEKARSKI, University of California Berkeley
WAN CHEN LIN, University of California Berkeley
SUNG JUN JOO, University of Washington
CHELSEA HARMON, Columbia University
Winners of the 2016 Flux Travel Awards
MICHELLE ACHTERBERG Leiden University
LAUREN DEMERS University of Minnesota
SILA GENC Murdoch Children's Research Institute
MARIA JALBRZIKOWSKI University of California, Los Angeles
BART LARSEN University of Pittsburgh
CORINNA LAUBE Max Planck Institute for Human Development
LUCIA MAGIS-WEINBERG University College London
CHARLES MALPAS Murdoch Children's Research Institute
JANESSA MANNING Wayne State University
LILLIAN MATTHEWS Brigham and Women's Hospital, Harvard Medical School
DUSTIN MORACZEWSKI University of Maryland, College Park
JASON NOMI University of Miami
ZDENA OP DE MACKS UC Berkeley
DAVID PAGLIACCIO Section on Development and Affective Neuroscience
JEROD RASMUSSEN Univ. of California, Irvine
Science of Learning Symposium
The Science of Learning Symposium, sponsored by the Jacobs Foundation, highlights early career scientists who are identified based on merit and overall fit with the Flux mission.
2020 Science of Learning Symposium presenters
MARIA ECKSTEIN, University of California, Berkeley
ANNA MATEJKO, Georgetown University
CHRISTY ROGERS, Texas Tech University
2019 Science of Learning Symposium presenters
STEPHANIE DECROSS, Harvard University
JULIA MOSER, University of Tübingen
RACHEL ROMEO, MIT & Boston Children's Hospital
2018 Science of Learning Symposium presenters
TERESA IUCULANO, Université Paris – Sorbonne
DUNCAN ASTLE, University of Cambridge
TORKEL KLINGSBERG, Karolinska Institutet
2017 Science of Learning Symposium presenters
GREGOIRE BORST, Paris Descartes University
JASON YEATMAN, University of Washington
CAROLYN JOHNSON, Harvard University
OLA OZERNOV-PALCHIK, Tufts University
2016 Science of Learning Symposium presenters
SAMANTHA DEPASQUE UCLA
ALYSSA KERSEY University of Rochester
WOUTER VAN DEN BOS Max Planck Institute for Human Development
Thank you to our sponsor the Jacobs Foundation, these awards are possible because of your generous support.