FluxOutreach
Calling all Educators!
We are excited to announce a new Flux initiative, the free FluxOutreach Public Talk supported by the Jacobs Foundation. This year the Public Talk will be delivered by Jessica Church-Lang followed by a discussion session with a panel formed by Bea Luna, Damien Fair, Ashley Parr (Postdoc), and Anita Randolph (community engagement and education director). The aim is to translate our findings to inform relevant constituents of the public who could share our excitement about developmental cognitive neuroscience. In particular, we hope to generate dialogue with educators as well as to connect with young potential scientists from under-represented groups at HBCUs and other organizations working to promote and encourage a multitude of voices in science.
We invite you to join us to hear about some of the latest research on the developing brain to share with your students. Come, ask questions, and share ideas! 
When: Tuesday, Sept 21 at 4pmPST – 5:30PST
Cost: FREE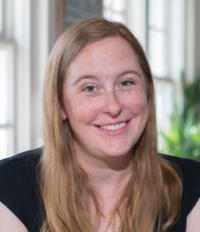 Jessica Church-Lang
University of Texas at Austin
Beatriz Luna
University of Pittsburgh
Damien Fair
University of Minnesota
Ashley Parr
University of Pittsburgh
Anita Randolph
University of Minnesota
The Flux Society's purpose is to advance the understanding of human brain development by serving as a forum for professional and student scientists, physicians, and educators to: exchange information and educate the next generation of developmental cognitive neuroscience researchers. Flux: The Society for Developmental Cognitive Neuroscience was founded in 2014, and is a registered non-profit (#4274168 in PA). Our FluxOutreach program is supported by the Jacobs Foundation