The New Yorker
The Flux Congress venue is The New Yorker, A Wyndham Hotel.  The picture perfect location in Midtown West, just moments from Penn Station, puts some of the city's most remarkable attractions right at your doorstep. Close to many famous attractions, including Central Park, Radio City Music Hall, MOMA and Rockefeller Center. Experience Times Square or take in a Broadway show!
RATES
Single room $189
Double/Double room $199
Rates do not reflect the following current taxes: (i) New York State hotel tax of 14.75%, (ii) the New York City occupancy tax, which is $2.00 per room nightly; and (iii) the New York City Convention Center tax of $1.50 per room nightly. All taxes are subject to change.
Additional persons above double occupancy will be charged a rate of $20 per person, per night, with a maximum of four (4) per guestroom.
The deadline to book at Flux rates is Wednesday, July 31. 
ROOMSHARE
Interested in Roomshare?
If you are interested in finding fellow delegates to share hotel rooms with during the Flux Congress, fill out the Room share form!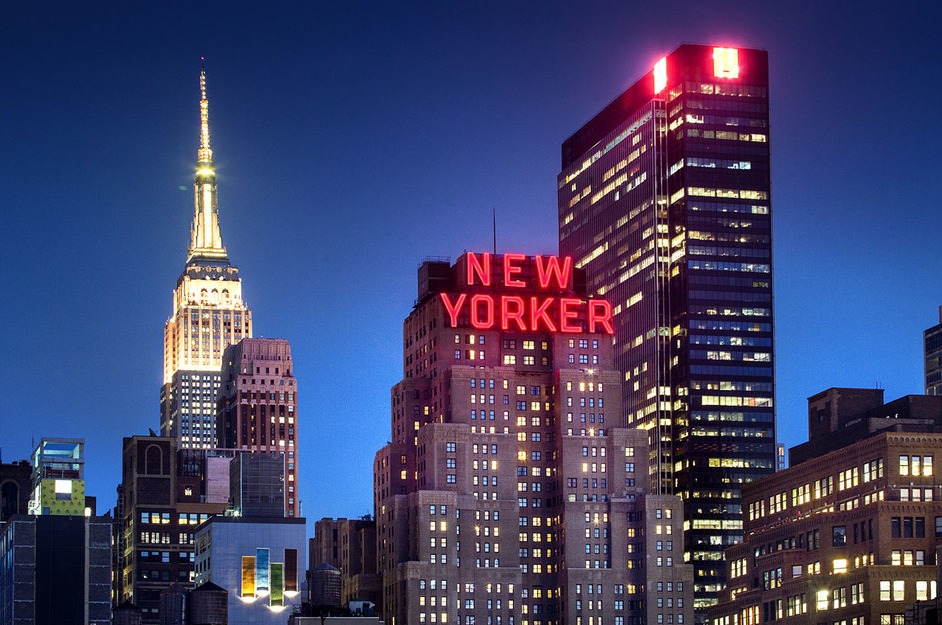 The Pennsy Food Hall
Innovative chef driven food hall with a large outdoor beer garden next to Madison Square Garden and Penn Station. Omnivores, pescetarians, gluten-free, and everything in between — we got you. 2 Pennsylvania Plaza
http://www.thepennsy.nyc/
Bistro Market Place
Contemporary counter serving offering deli fare, plus hot & cold buffets with many food choices. 312 W 34th St
Best Bagel & Coffee
Straightforward, neighborhood outpost for grab-&-go bagels, sandwiches & java drinks. 225 W 35th St A
Non Solo Piada
Casual counter offering a mix of Italian street food & pasta classics with baked goods & coffee. 302 W 37th St
Hudson Station
Sliders & other American gastropub bites served in a relaxed space with exposed brick & many TVs. 440 9th Ave
Aries Café
Comfort food, quick bite, casual 306 W 37th St
The Bread Factory
Deli sandwiches, soups, pastries & other breakfast & lunch fare for quick meals or takeout. 470 7th Ave
Lugo Cucina
Eatery near Madison Square Garden serving pizzas & other Italian dishes. 1 Pennsylvania Plaza
Frame Gourmet Eatery
Upscale deli with global prepared foods, sandwiches, desserts, coffee & more for breakfast & lunch. 424 West 33rd St
www.cafeframe.com