Mission
The Flux Trainee Committee is responsible for ensuring that trainees' interests are represented in the Flux Society by providing training, resources, and avenues for connecting with other professionals in the field. Specifically, this committee is responsible for:
1) Researching the needs of predoctoral and postdoctoral members to determine how the Flux Society can provide support.
2) Generating opportunities for networking and mentorship.
3) Organizing symposia and workshops designed to address trainee members' career development.
Zeena Ammar
Marjolein Barendse
Sofia Cárdenas
Jessica Flannery
Dana Glenn
Na Yeon Kim
Paola Odriozola
Maximilian Scheuplein
Suzanne van de Groep
Leehyun Yoon
Trainee Congress activities and initiatives (September 17 – 21, 2021)
To carry out the Committee's commitment to trainees, we are pleased to announce the following Congress activities and initiatives.
Mentor/Mentee Match
The Mentor/Mentee Match pairs mentees with a senior academic faculty to provide mentees with valuable insights, guidance and advice to help students and early career researchers be successful in their academic pursuits and professional development. Mentors will be matched with 1 – 3 mentees and will be expected to meet with them one-on-one for 30 minutes during the Flux Congress (or soon afterwards).  All are welcome to participate as a mentor or mentee.  Information on how to sign up to come.
Connecting Science and Society: Panel Discussion & Workshop
Panel Discussion
The Flux Trainee Committee is organizing two events under the theme of "Connecting Science and Society." Our first event will be a panel discussion where we will invite experts to share their experiences in communicating science to non-academic audiences, as well as involving citizens (i.e. your research population) in research. We hope to cover expertise on science journalism, translating science to policy-making, communicating with younger audiences, and citizen science.  The speakers on our panel are:
Sabine Kastner, MD, PhD, Princeton Neuroscience Institute and Department of Psychology, Princeton University
Sabine Kastner is Professor of Psychology and Neuroscience at Princeton University. She leads the Neuroscience of Attention and Perception Laboratory which investigates the neural basis of visual perception, attention, and awareness in the primate brain. One recent direction of her research includes the development of attention and perceptual functions in school-aged children with and without developmental disorders. In addition to publishing more than 150 articles in journals and books, she has served on several editorial boards and is Editor-in-Chief of Progress in Neurobiology. Professor Kastner is also one of the co-founders and chief editors for the Frontiers of Young Minds Neuroscience section. Frontiers for Young Minds provides an opportunity for children from all around the world to engage with scientific research and participate in the publishing process. Her contribution has been recognized by the Society for Neuroscience's 2019 Award for Education in Neuroscience. She will join our panel discussion and share her insights on Frontiers for Young Minds. Website: https://scholar.princeton.edu/napl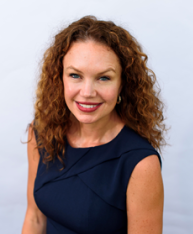 Moira O'Neil, Senior Vice Presidents of Research Interpretation at FrameWorks institute
Moira O'Neil leads FrameWorks' efforts to interpret and share communications science with the nonprofit sector so it can more effectively drive social change. Moira manages a team of communications professionals and social scientists who help fields of practice frame social issues in ways that have the proven power to deepen understanding and inspire action. 
Twitter handles: @FrameWorksI
Michelle Achterberg, PhD, Postdoctoral researcher at Erasmus University Rotterdam and Leiden University
Michelle Achterberg is a postdoctoral researcher at Erasmus University Rotterdam and Leiden University, with an interest in social emotional development. In her studies, she focuses on the underlying neural mechanisms of, and environmental influences on, social emotion regulation in childhood. In addition to her scientific research, she aims to build bridges between science and society by communicating scientific findings to the broader society, as well as incorporating the society in setting up new studies, using citizen-science. Personal website: https://www.michelleachterberg.nl/ Twitter: https://twitter.com/_MAchterberg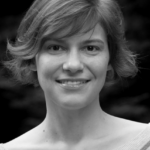 Rebecca Schwarzlose, PhD, Department of Psychiatry, Washington University in St. Louis
Rebecca Schwarzlose is a postdoctoral scholar in the Department of Psychiatry at Washington University in St. Louis. Her research uses functional neuroimaging to investigate sensory prediction and anxiety in typically developing children and children with neurodevelopmental disorders. Before coming to Washington University, Rebecca served as chief editor of Trends in Cognitive Sciences. She is also the author of a critically acclaimed trade book about topographic brain maps called Brainscapes: The Warped, Wondrous Maps Written in Your Brain – And How They Guide You. She is the recipient of both research and science communication grants, including a grant from the Alfred P. Sloan Foundation Program for Public Understanding in Science and Technology. Twitter profile: https://twitter.com/gothemind Personal website: http://www.rebeccaschwarzlose.com Blog: https://gardenofthemind.com
Workshop
The panel discussion will be followed by a trainee-led workshop that is exclusively open to Flux trainee members (i.e., students and post-docs). In this workshop attendees will brainstorm in small groups about a project of their own choice that aims to connect science and society. For example, attendees can devise their own science communication or citizen science project. After the workshop, attendees will pitch their initial ideas for a project and receive feedback. We encourage attendees to carry out the project within the next year, but this is not obligatory. Progress on implemented projects can be presented in poster format at Flux 2022. Trainees who attend this workshop will have a better understanding of the ways in which science and society can have mutually beneficial connections, will have networked with other trainees, and will find out whether they want to pursue future projects in which they aim to foster a connection between science and society.