Sponsor Benefits
The Flux Congress provides an excellent opportunity for your brand to be exposed to over 400 delegates from the field of developmental cognitive neuroscience.  Differentiate your company from your competitors, increase your company's visibility or introduce your new products to this unique group of leaders.
Face time with leading scientists
You will have the opportunity to connect with over 400 investigators, researchers, scientists and students actively involved in Neuroscience research and will have an opportunity to build relationships and form valuable partnerships. Conference registration, marketing opportunities, exhibit booths and networking are among the many benefits associated with sponsoring this conference.
Premium branding & positioning opportunity
You will reach your target audience and be recognized as a supporter of the conference and its aims. Set your product, service and brand apart from your competitors – guaranteed visibility on printed materials, advertising, and promotions.
Connect with leading and emerging researchers
You will gain exposure, build relationships, develop partnerships and connect with representatives actively involved in Neuroscience research from across North America and around the world.
Thank you to our sponsors!

Jacob's Foundation
The Jacob's Foundation supports research and intervention projects leading to significant outcomes for children and youth all over the world.  Within our research priority Science of Learning, we explore the biological bases of skill acquisition and development of children and youth and their consequences for learning envrionments and institutions.

The MIND Institute
The MIND Institute is an interdisciplinary, collaborative research, clinical, and educational center committed to deepening our scientific understanding of the challenges associated with autism and other neurodevelopmental conditions. Our vision is to develop more personalized, equitable, and scientifically validated systems of support and interventions that help neurodivergent individuals to live their best lives. The institute has major research efforts in autism, fragile X syndrome, attention-deficit/hyperactivity disorder (ADHD) and Down syndrome.
The Behavioral Health Center of Excellence
The Behavioral Health Center of Excellence's mission is building research innovation that leverages the strengths of UC Davis in basic, translational and clinical neuroscience and enhancing its impact on patient care, public policy, and lives of all Californians affected by mental health challenges and their loved ones.

University of California, Berkeley
Helen Wills Neuroscience Institute
Department of Psychology
College of Letters & Sciences
Prof. Stephen Hinshaw, Dept of Psychology
Profs. Ronald Dahl & Christian Tamnes
From a group of academic pioneers in 1868 to the Free Speech Movement in 1964, Berkeley is a place where the brightest minds from across the globe come together to explore, ask questions and improve the world.
Kennedy Kreiger
Kennedy Krieger Institute, an internationally known nonprofit organization located in the greater Baltimore-Washington, D.C., region, transforms the lives of more than 25,000 individuals a year through inpatient and outpatient medical, behavioral health and wellness therapies; home and community services; school-based programs; training and education for professionals; and advocacy. Kennedy Krieger provides a wide range of services for children, adolescents and adults with diseases, disorders and injuries that impact the nervous system, ranging from mild to severe. The Institute is home to a team of investigators who contribute to the understanding of how disorders develop, while at the same time pioneering new interventions and methods of early diagnosis, prevention and treatment.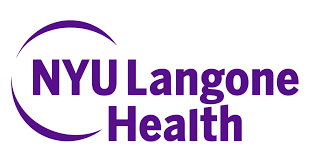 NYU Langone Health
NYU Langone Health is one of the nation's premier academic medical centers. Our trifold mission to serve, teach, and discover is achieved daily through an integrated academic culture devoted to excellence in patient care, education, and research.